Laundry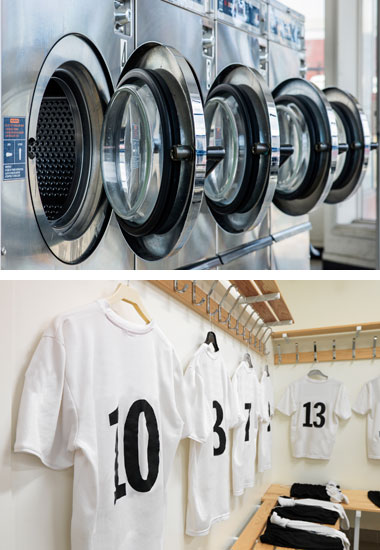 Free Delivery and Collection service within a 5 mile radius.
Same Day Express service available.
Duvets laundered from £14.99 and includes a complimentary breathable storage bag to freshen them between use and helps keep the bed bugs away!
Pillows laundered from £9.99 per pair.
Blankets and throws from £9.50 each.
Bedding – Duvet covers, sheets, pillow cases etc (washed, dried, pressed and packed).
Service washes – no time to do your laundry or laundry machine breakdown? (washed, dried, folded and packed).
Football kits – complete kits from £12.00
State of the art washers and dryers to ensure top quality finishes and superior 'Proctor & Gamble' products used.